All events will be by Zoom unless otherwise indicated. 
————
For additional events from the following groups, please visit their calendars:
CLIME (Center for Leadership and Innovation in Medical Education)
CME (Continuing Medical Education)
ITHS (Institute of Translational Health Sciences) Faculty Development Career Series
Fixing Gender Inequity in Higher Medical Education & Libraries
September 22, 2020 @ 10:00 am

-

11:30 am
Lead With Inclusion: Personal and Strategic Actions to Reduce Gender Inequity at Work
Lead With Inclusion: Personal and Strategic Actions to Reduce Gender Inequity at Work
An inclusive workplace doesn't just get created by chance. It takes intention, purposeful action and understanding of how to disrupt biases that often impact the career trajectory of women in the workplace. In this research-backed presentation, you will learn about common biases that impede women from advancing at work. You will also learn how leading with inclusion ensures that employees from underrepresented backgrounds thrive. Learn personal and institutional actions you can take to reduce gender bias in the workplace and design a workplace culture where everyone belongs.
—
Tuesday, September 22, 2020
10:00 a.m. – 11:30 a.m.PST
11:00 a.m. – 12:30 pm MT
1:00 p.m. – 2:30 p.m. EST
Co-sponsors and organizers: UW Health Sciences Library, UW School of Medicine, UW School of Medicine Women in Medicine and Science Committee, National Network of Libraries of Medicine, Pacific Northwest Region (NNLM PNR), National Network of Libraries of Medicine, New England Region (NNLM NER), Lamar Soutter Library, University of Massachusetts Medical School.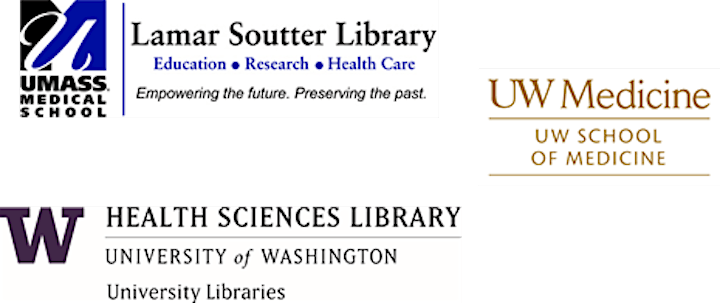 Ruchika Tulshyan is an inclusion strategist, keynote speaker and author of The Diversity Advantage: Fixing Gender Inequality in the Workplace.
She founded Candour, a leadership strategy firm that advises global organizations on creating workplaces for all. She is a regular contributor to Harvard Business Review. Her expertise has also been highlighted in The New York Times, Fortune and Bloomberg, among other publications.
A renowned international keynote speaker, she has also testified as an expert witness at the U.S. House of Representatives. In 2019, Ruchika was selected for Thinkers50 Radar, a global ranking of people who are shaping management and leadership.
She is also the inaugural Distinguished Professional-in-Residence at Seattle University's Communication Department. Ruchika is currently working on a book about inclusion and women of color at work (MIT Press).